Jio 4G feature Phone review
Jio 4G feature phone review Jiophone review So do you want to know jio 4g feature phone review ? if yes then you are at right place . Today we are here with the review of the all new 0 ruppes smartphone from Relaince jio. Reliance jio launched the much awaited Jio 4g feature phone in india at a price tag on only 1500 rupees however the full money will be refunded after 3 years.So lets start the Jiophone review.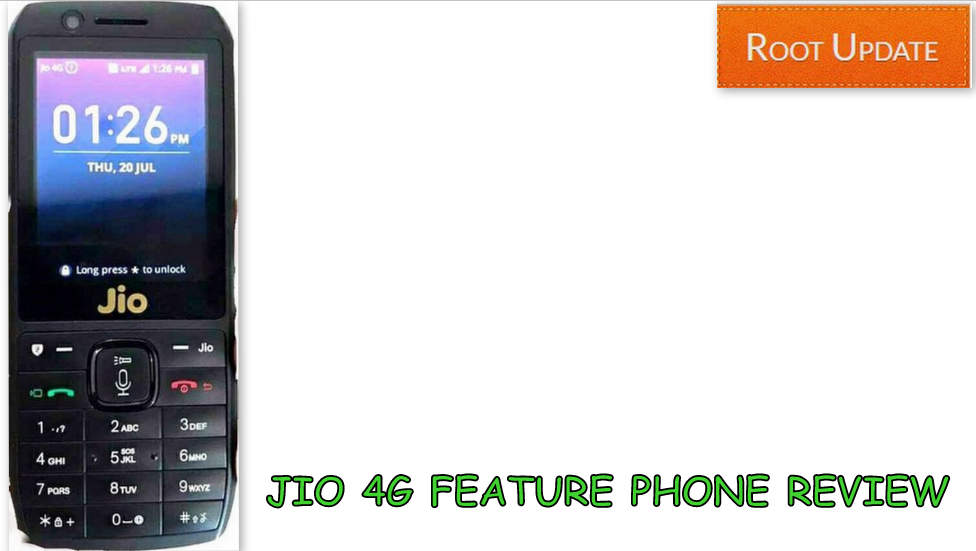 JioPhone review, Price, Specifications
So in this guide we will do a short and quick jiophone review  .So starting with the display .
Related : Reliance Jio GST Offer Details,Plans
Display JioPhone
The jio 4g feature phone comes with a small 2.4 inch qvga display with a resolution of 240×320, There is no protection on the display which means you have to use it very carefully . Coming to the performance of the display so it is good as the colors emitted from the display of Jiophone is very vibrant and bright.
Hardware Specifications JioPhone
The jiophone is a dual sim phone and you can use 4G sim in the both slots however 3G or 2G connectivity is missing which means Jiophone is a 4G only phone. Apart from 4G there is Bluetooth connectivity which lets you share and receive files from others.
Camera Jiophone
The reliance jio 4g feature phone comes with a front Vga camera and the primary use of the front camera is video calling . Being a vga camera you cant expect crystal clear images and video however the quality is average. Coming to the secondary or back camera so there is no camera at the back of the phone .
Related : Reliance Jio 3G sim launch date, price and Plans
Additional Jiophone Review
In addition the New jio feature phone comes with Jio tv with which you can watch tv online apart from this there are some pre loaded apps like facebook etc. The phone also comes with Jiopay which lets you pay using your phone anywhere.
Jiophone Price
The jio phone comes at a price tag of only 1500 however there is a twist in this. Jio made the jio 4g feature free to all customers as they will get full refund i.e 1500 rupees after 3 years. So the Jiophone is effectively free.
Jiophone India Launch date
Jiophone india release date is 24th august as the phone will made available for beta use.
Jiophone review Video
Jiophone Plans Recharge List
153 rupees Recharge gives unlimited calls, text and Date ( FUP 500MB) Along with the jio Apps for 1 month
24 rupees recharge gives unlimited calls, text and Date ( FUP 500MB) Along with the jio Apps for 2 days
54 rupees recharge gives unlimited calls, text and Date ( FUP 500MB) Along with the jio Apps for 1 week
So this was our guide on the jiophone review, We hope you liked our review on the new jio 4g feature phone . Incase if you have doubt you can comment down below in the comments section.
Harsh Chauhan is the founder of Rootupdate, He Launched this Blog Around 5 Year ago and Since then Rootupdate is one of the primary sources of Android News and Latest Leaks for users worldwide. When it comes to Apps, Chauhan will be the very first person to Know About it.