ZGPAX S29 Bluetooth Smartwatch launched at only 27 $ .
The smartwatch market is slowly slowly increasing in the whole world and the change in the market is anyhow genuine , Smartwatches do the very same function a smartphone can do and not only this but the biggest benefit of a smartwatch is its easy to carry just tie on your wrist and the world is in your Hand .
Today we are here with a Smartwtach " ZGPAX S29 " that comes at a very affordable price tag and carries High end features .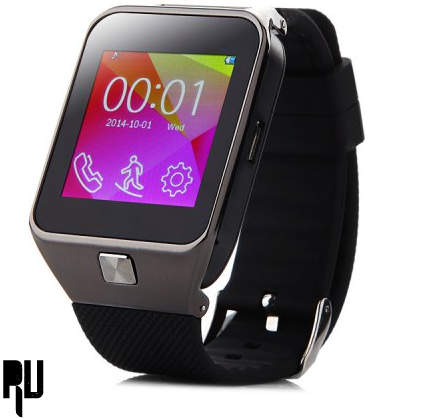 ZGPAX S29 Smartwatch Price Specifications and features .
Support Sim Card :- S29 Smartwatch comes with Sim card support which means you can make calls directly from the smartwatch itself no need of Syncing the smarwtach to phone just to make calls .
Touchscreen Display :- S29 Smartwatch comes with a 1.24 inches display , The ultra clear display of the smartwatch makes your movie , video viewing experience awesome .
Toughly Build :- S29 smartwatch is made with a Combination of Silicon + Plastic which makes it a Tough smartwatch that can bear many unwanted falls .
Play any song Or Video :- You can play songs or any video on S29 , Thanks to its 3D speakers and awesome screen which presents every image and video too detailed . The formats that The watch currently supports are :-
Bmp
PNG
JPEG
GIF
AAC
MP3
WAV
3GP
Mp4
Capture every Moment :- S29 smartwatch comes with a single 0.3mp camera which can record clear videos and can capture images also .
Some of the more features of the smartwacth are :-
Time
SMS
Calling
Music
Antilost
Pedometer
Email
twitter
facebook
Calendar
Reminder
Remote camera
If you wish to buy this smartwatch you can buy it from
Here
, the regular price of the smartwatch is 40$ but only for our loyal readers we are giving it at only 27 $ .
More images of the smartwatch :-
So this was our guide on ZGPAX S29 bluetooth smartwatch , I hope you liked it .